Dream Messaging
Ubiquoitus messaging between users, services and devices. All of them can use all of the multiple interfaces to access the central hub for messagning.
Messages can contain anything the parties want to pass to each other.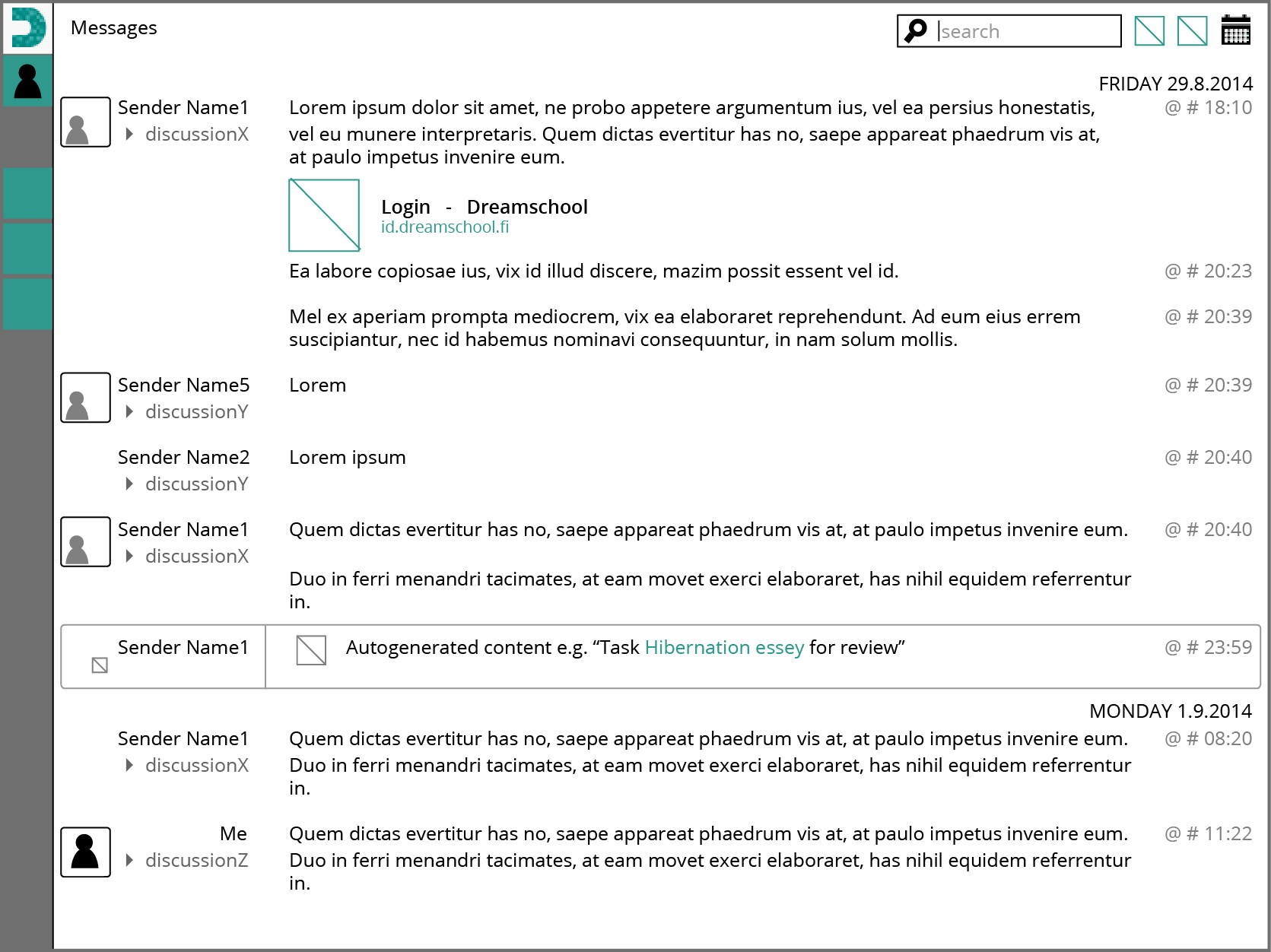 The timeline collects all messages to one place and shows them chronologically. All messages are collected and archived.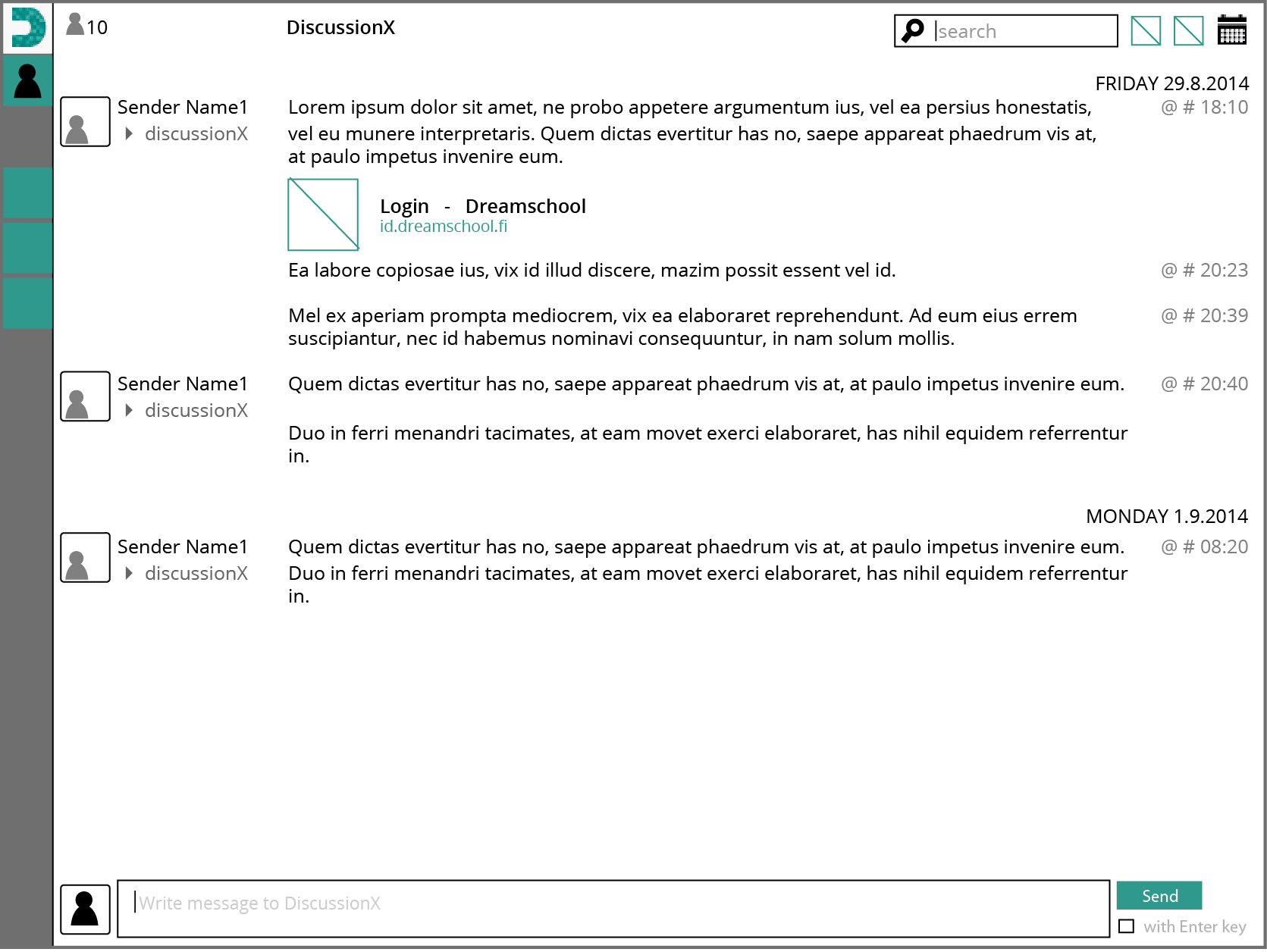 Messages can be tied together as discussions. Discussion happens in a room.
The Messaging Service UI is somewhat same for timeline and room. Only difference is the context.
And the idea here is that both of these UIs should be integrated to other services.